"Eric Riddles and Matt Frick stand out with their experimental sets and use of looping to create the sound of a full band. While staying true to their acoustic roots, the duo has developed a more bluesy sound with the incorporation of electric guitar and organ. They perform unique versions of The Grateful Dead, The Beatles, Tom Petty, John Prine, Bill Withers, Jimi Hendrix, and more!" – Grand Central Brewhouse 2021
Eric Riddles and Matt Frick go way back and are old friends from back in the day in Indianapolis, IN. In 1999 they played together in a bluegrass fusion soul/roots band called Coast with David Thomas and Aaron Stout. They started early working hard on power harmonies along side acoustic instruments like guitar, banjo, and mandolin. Eric and Matt spent many years recording together, Click here you can hear some of their recordings.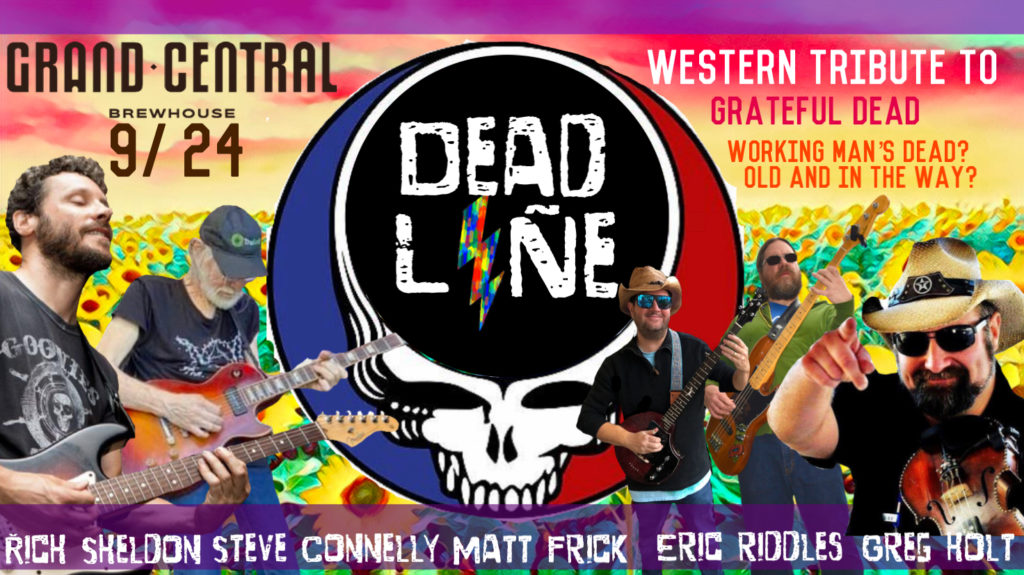 In June 2020 Eric moved to St. Pete to start the band back up only to find Covid hit and put a pause on Matt's new music career he had just announced. They worked hard during the pandemic getting ready for a new duo they would create. Working on unique versions of hit songs from the Grateful Dead, Beatles, Rolling Stones, Tom Petty, John Prine, Bill Withers and Jimi Hendrix they started to find a unique sound ready for live shows.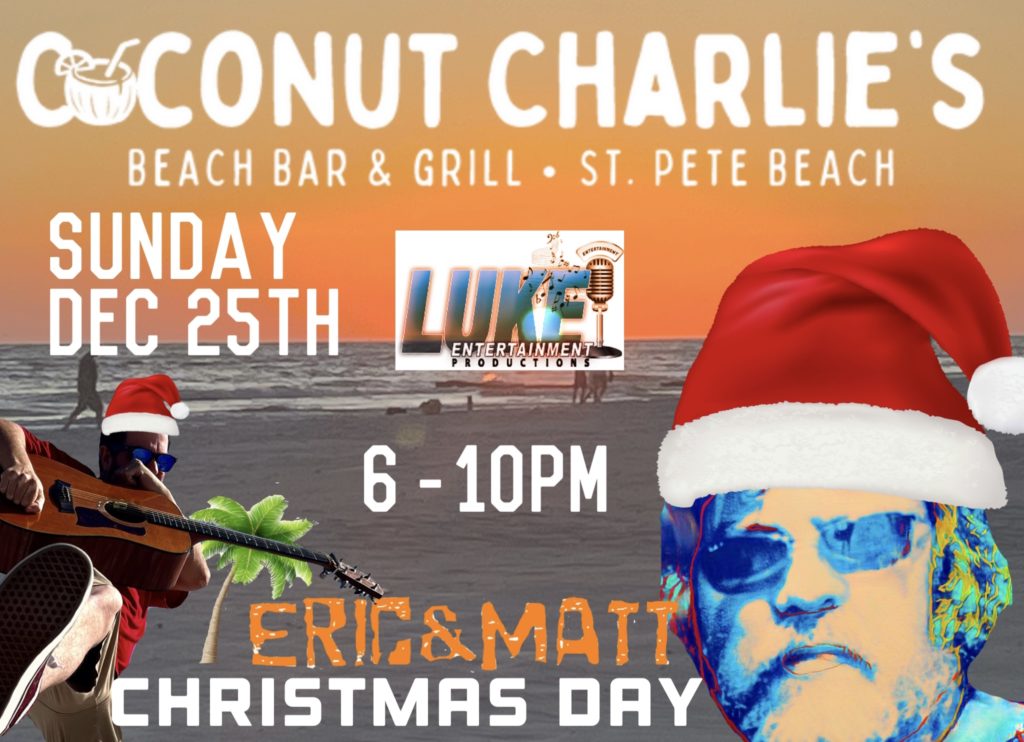 Eric and Matt best described as upbeat, power harmonies and beachy! They play mixes genres such as outlaw country, reggae, classic rock, jam and blues
This summer Eric and Matt are playing 2-3 shows per month. Currently they are playing in St Pete areas including coconut charlies, grand central brew, private parties, and various beach bars in the area.
Eric and Matt are thriving at venues that are Grateful Dead friendly and open to experimental sets which create magic. They also play a killer sunset show for beach gigs which play more standard covers for sunset style evenings.
August 2022 news: check back soon to follow our new band with Rachel Lynn Playing originals and covers with an Americana, oldschool country vibes.
Eric and Matt have their eyes on local breweries, private parties and St. Pete venues,
Text 727-642-8993 to book Eric & Matt!!